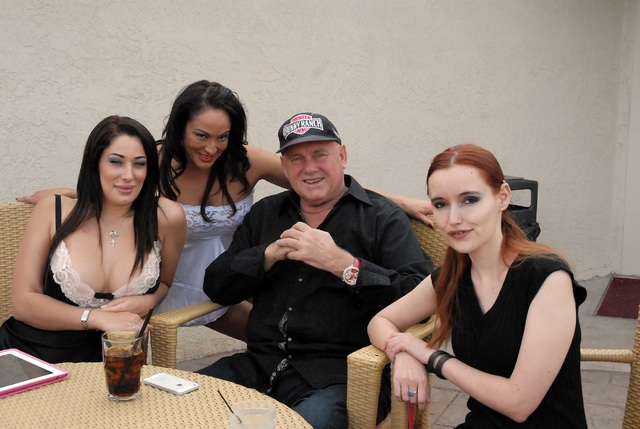 As she follows their lives Brisky introduces each and every child individually through their photographs. We are shown their playfulness, irritation and sorrow. We see Puja and Gour bickering and we see them excitedly racing each other in taxis, in other words doing the most ordinary juvenile things that audiences from any context can identify with.
This is a very important element of the empathetic storytelling that the documentary employs, where the audience is able to root for certain characters, such as I rooted for Avijeet to go to Amsterdam and represent India. The filmmaker seems to be drawing a parallel between the animals at the zoo and the children, be it a lingering shot of two birds in a cage, of lonely tiger or the wide-eyed monkey behind bars. She seems to be saying that the children are similarly trapped in the red-light district.
We are able to marvel at his capacity for compassion despite the severity of his own circumstances. His words seem to bear relevance to his own context, to the toxicity of his environment and its destructiveness.
The trip to the beach is a more uplifting scene which is accompanied by an upbeat and jubilant Carnatic instrumental piece. During the happier moments in the film we see the girls singing and dancing to popular Bollywood music. The trip to the beach is immediately contrasted with the return to the shady red-light area. This juxtaposition is apparent with the abrupt end of the dreamy Bollywood song which is replaced by silence and then the pandemonium of the street.
A similar contrast is made when the children go from the neat, cozy and expensive oxford bookstore back to their brothel. She becomes an integral character with her own obstacles and triumphs. She is frustrated by the red-tapism at the passport office, she anxious and then ecstatic over the results of AIDS test and is persistent at trying to gain admission for the children.
Finally, in the end when we realize that despite all her efforts many of the children went back to their old life and left school. However, this realization does not come without an overwhelming sense of grief and concern for their future. Fortunately, in this age information, I was able to find out what became of all the children and this offered me much consolation.
Dee Mar 14, Its one of the best documentaries that not only touch your heart, but lite you up to bring your potential to something for the people. Its an eye-opener, I had never thought about those kids before!
Now I am ready to adopt one of them. Great documentary, a little slow though with an aburt ending. The children were magnificent, playful and full of life. My favorite scene is of them dancing on the bus shot with grainy film. The tales were harrowing to say the least. The issue of their mothers being Prostitutes was not what Great documentary, a little slow though with an aburt ending. The caste system seems still to be in effect.
But on a up note it was nice to see someone spend so much effort to try to help these kids out of an utterly desperate situation. And in the end some of them did seem like they really had a chance for a better life.
Well constructed, did not want to care about this subject but director pulled me in through introduction of kids. How to Predict the Oscars: Need help filling out your Oscar pool? We look for patterns in recent This Week's New Movie Trailers. Watch all of this week's new film trailers, including new looks at Creed What to Watch Now on Netflix.
Get a list of the best movie and TV titles recently added and coming By Metascore By Userscore. More From Born Into Brothels: Calcutta's Red Light Kids.
Read the Empire review of Born Into Brothels. Find out everything you need to know about the film from the world's biggest movie destination. 7 Sep 'Born into Brothels' is a deeply moving and evocative document of the lives of seven children born into the 'red-light' district of Calcutta. It follows the attempts of director Zana Briski to remove them from the tragedy they were born into. A participatory documentary. 4 Aug The programme title A Very British Brothel (Channel 4) deploys a resurgent trope, in which "very British" may be taken to mean "insufferably.
Escourt agencies sex only relationship Western Australia
Brothels review and
16 Jan George McCoy has been releasing guidebooks to the UK's brothels for over a decade. Safety is important in the brothel reviews game. "Born Into Brothels: Calcutta's Red Light Kids" is a reminder of the power of the documentary to educate, inspire and share openly and honestly the world that. Born Into Brothels: Calcutta's Red Light Kids movie reviews & Metacritic score: This documentary is an inspiring look at the transformative journey of a grou.
: Brothels review and
| | |
| --- | --- |
| Brothels review and | Universal acclaim based on 19 Ratings. Season 3 The Walking Dead: It's one of the most inspiring finales I've seen in a long. She seems to be nsa fun meaning cheapest escort that the children are similarly trapped in the red-light district. Briski becomes determined to get several of the children out of the district and into a boarding school, where they will have a chance at different lives. The issue of their mothers being Prostitutes was not what Great documentary, a little slow though with an aburt ending. |
| FREE CASUAL ENCOUNTERS SITES FIND LOCALS FOR SEX | Classified ads looking for fuck Melbourne |
| Private escort escort online Melbourne | 110 |